GET IN TOUCH
Please use any of the details below to get in touch with the team at Simonstone Hall Hotel. We are happy to assist you with any question at all.
SIMONSTONE HALL HOTEL
Hawes, North Yorkshire, DL8 3LY
Tel:(01969) 667255
Fax:(01969) 667741
FOR WEDDINGS & EVENT ENQUIRIES
FOR SHOOTS AND SHOOTING GROUP BOOKINGS

[SGM lat="54.3192494″ lng="-2.1991395″ zoom="16″ type="TERRAIN" directionsto="SIMONSTONE HALL HOTEL, Hawes, North Yorkshire, DL8 3LY" content="SIMONSTONE HALL HOTEL Hawes, North Yorkshire, DL8 3LY For directions enter your address below"]
SIMONSTONE HALL HOTEL CANCELLATION POLICY
Should you need to cancel your stay more than 10 days prior to arrival, Simonstone Hall will hold the deposit for a future stay for a period of 6 months from the date of cancellation.  Deposits on any booking cancelled less than 10 days before your stay are non-transferrable.  'No Shows' and Cancellations made within 48 hours of the date of arrival are subject to payment in full.  Special offers, promotions and dining reservations may be subject to differing terms, including 100% non-refundable booking deposit.
Bookings through third-party sites are subject to variation.
Please be aware that a booking, once accepted, is a legal commitment.
For bookings made using special discounts and deals, Bank Holidays and Chirstmas/New Year, the cancellation policy may vary.
SIMONSTONE LIMITED T/A SIMONSTONE HALL HOTEL
Company number: 9964599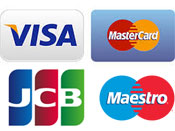 Registered Office:
O'Reilly Chartered Accountants,
Kiln Hill, Market Place, Hawes, North Yorkshire DL8 3RA.