SIMONSTONE HALL REMAINS TRUE TO HERITAGE, AS THE ULTIMATE SHOOTING PARTY VENUE

THE SHOOTING LODGE

With some of the best shooting in the world, available right on the doorstep, the Hall is the perfect lodge from which to enjoy the numerous country pursuits and host your shoot party group. shoots@simonstonehall.com
Some of the best shooting the world, deserves some of the best accommodation, food and drink to follow.
Your very own shooting lodge in the heart of the Yorkshire Dales.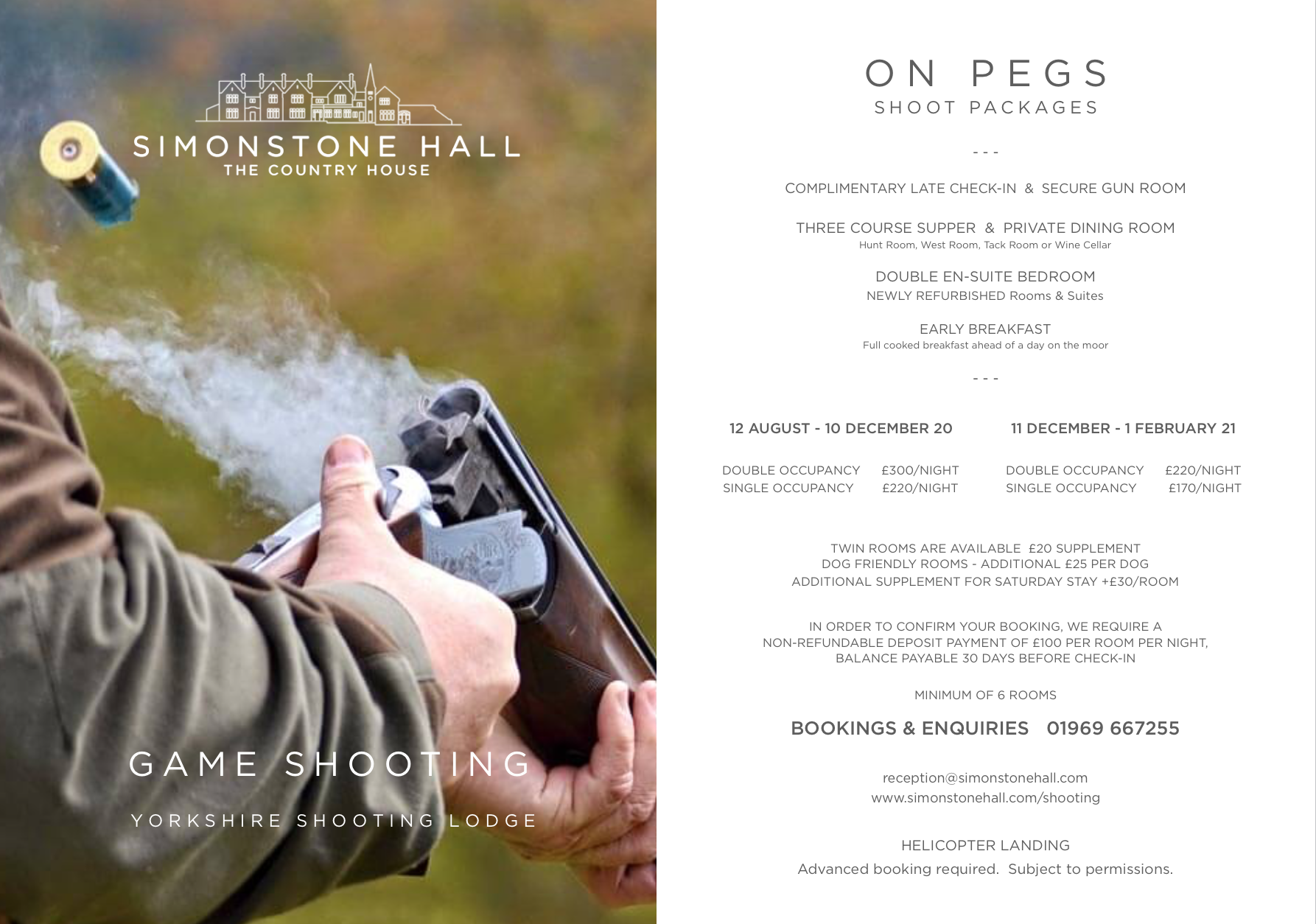 Please contact our team for shoot packages and further information:
01969667255
shoots@simonstonehall.com