PRIVATE DINING at SIMONSTONE HALL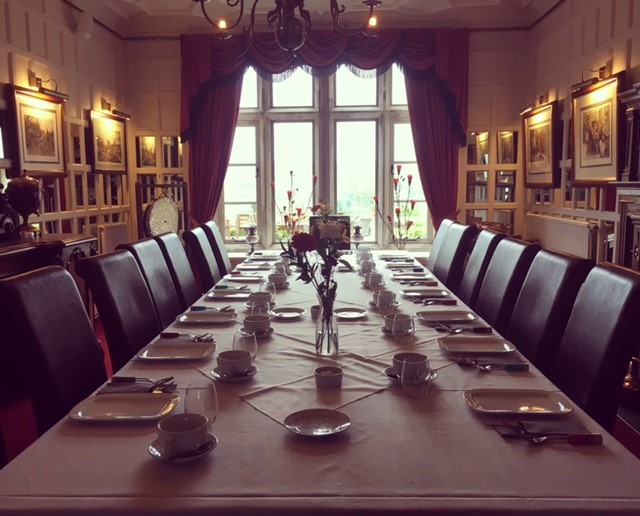 Wine Cellar – Wine Vault – Hunt Room
The Simonstone Hall Wine Cellar and Wine Vault in the original Clocktower harness rooms are perfectly intimate private dining spaces for small groups of upto twelve people, and also serve as characterful exclusive meeting rooms.
Our stunning Hunt Room is the ideal dining for two, to twenty two people and provides the perfect setting for celebrations, dinner parties, family gathering and small wedding parties, as well as conference and meeting rooms, against a stunning original stone window, framing an incredible vista across the Pennine Range.
Our executive chef and his dedicated team create individual menus to suit your specific requirements to ensure that you get the most from your time at Simonstone Hall Hotel.
BOOK NOW!