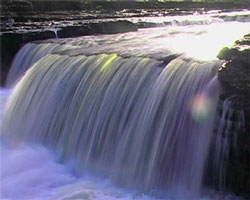 Walk 1 Simonstone Wensleydale Walk (Hawes – Aysgill Force Circular Map)
For an easy walk of approx 4 miles, duration of +/- hours incorporates:- National Parks Visitors Center, Rope makers Museum, Gayle Mill, Wensleydale Creamery and Hardraw Force.
Walk 2 Simonstone Hall – Sedbusk Walk (Hawes to Sedbusk map)
Easy walk of 3.5 miles, incorporating, craft center, Hardraw Force and Sedbusk.
Walk 3 Aysgarth Woods and Waterfalls Walk (Aysgarth waterfalls and woods Map) 2.5 miles walk & Picnic (drive to +/- 10 mile destination) Aysgarth National Park Museum.
There are a variety of different walks of varying difficulties through out the wonderful Yorkhire Dales all within easy reach of the Hotel. We can also supply delicious packed lunches for your walk or even a picnic basket for a special occasion.
There are a number of Cycling opportunities from beginner to advanced levels.
The Simonstone Hall Tour … explore the Dales in style in a chauffeur driven Range Rover !
A day tour taking in stunning views of Wensleydale and Swaledale, traditional Yorkshire market towns, picturesque villages, morning coffee at a luxury castle hotel, lunch and shopping in Richmond with its cobbled streets, small shops and Norman fortress, travel part of the 2014 Tour de France route, enjoy the amazing scenery and wild open spaces on top of the Dales, take in spectacular Bolton Castle and enjoy the natural beauty of Aysgarth Falls.
For more information please visit www.theyorkshirechauffeurcompany.co.uk
Telephone Number 07933 784306/ 07790 111696 or Email address info@theyorkshirechauffeurcompany.co.uk